Lot 23 Exterior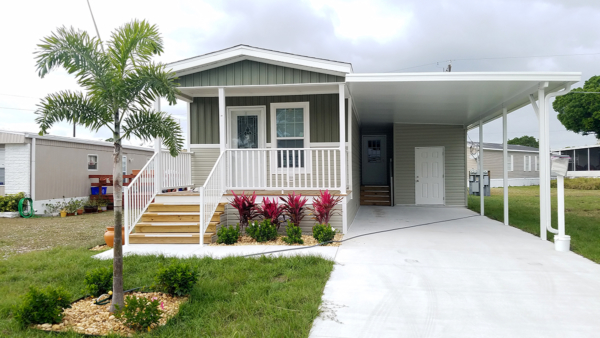 Lot 23 - Porch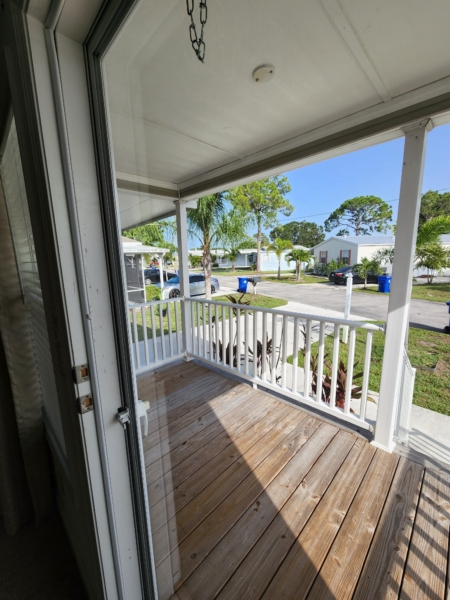 Lot 23 Kitchen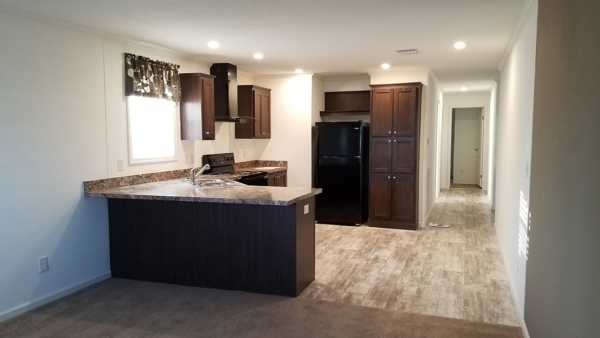 Lot 23 - Living Room (Furniture Included)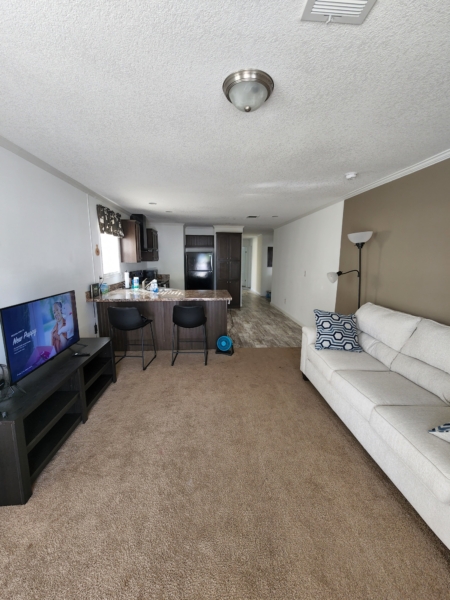 Lot 23 - Kitchen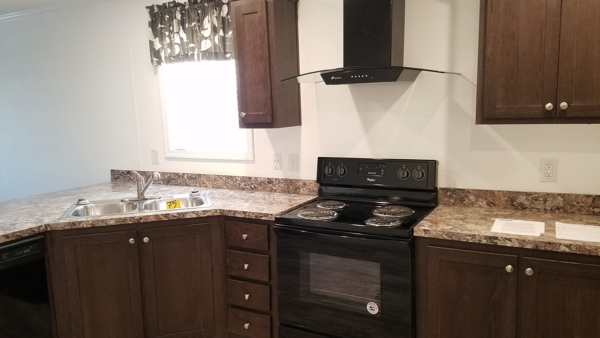 Lot 23 Laundry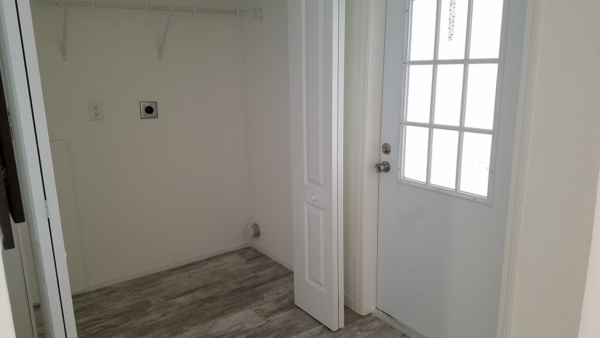 Lot 23 Guest Bath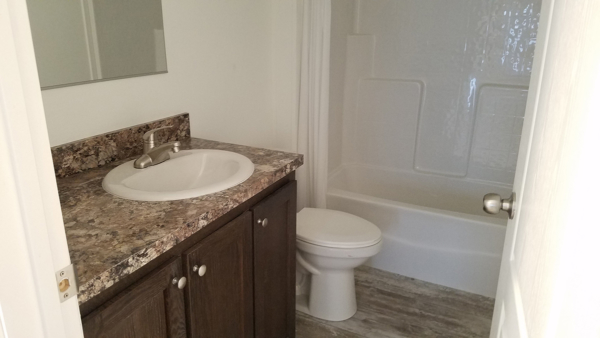 Lot 23 - Master Bedroom (Furniture Included)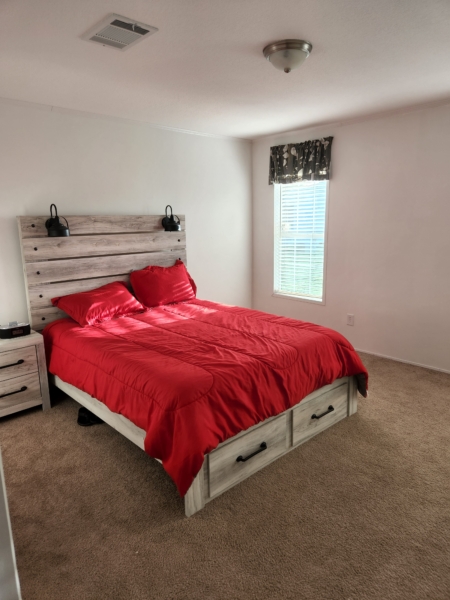 Lot 23 Master Bath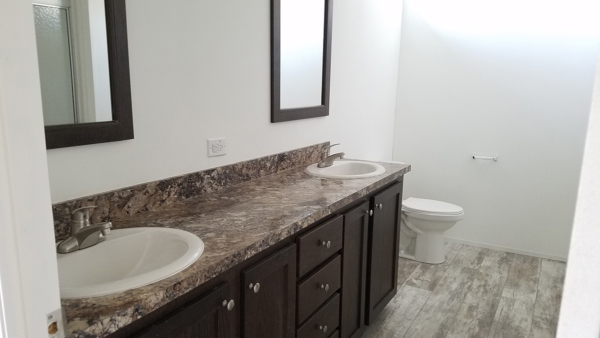 Lot 23 Master Closet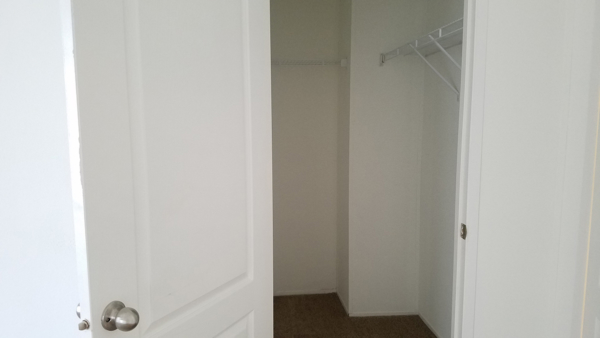 Lot 23 - Guest Bedroom (Furniture Included)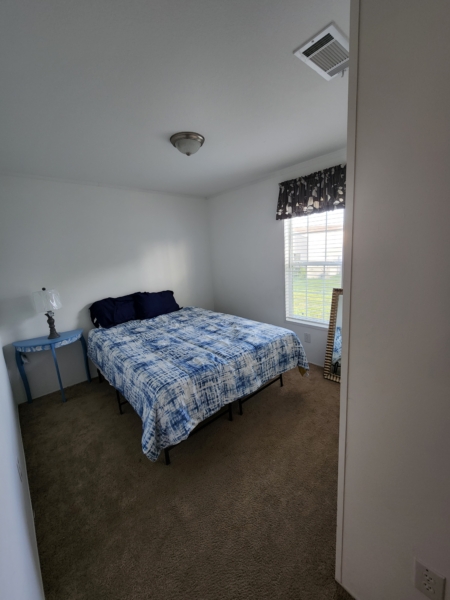 2020 Champion Homes  .  Signature Series Model 4543E  .  3 Bed – 2 Bath
1076 Sq. Ft.
Standard Features:
Steel front door with leaded glass
Vinyl post & rails on the porch
One piece fiberglass tubs & showers
Porcelain sinks and met faucets in all baths
Stainless steel kitchen sink with upgraded faucet
T&G OSB floor decking, house wrap and roof
sheathing … and much more!
1455 90th Avenue, Lot 23
Lot Rent Varies, Please Call For Pricing